Pediatric SLP-CCC at Established Private Practice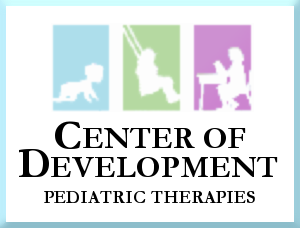 Center of Development is a pediatric private practice that has supplied OT, PT, speech-language & ABA therapies to the Upper Cumberland region of TN for over 18 years. We were the first pediatric only therapy clinic in the UC. We are hiring for full-time and PRN needs to supply speech, language, feeding, oral motor and AAC device therapy to our precious ones. Our patients range in age from 0-18 years. We have 8 individualized therapy rooms for 1:1 therapy needs. Our center also offers ABA, vision care and neuro-visual therapies along with OT, PT & Speech for all pediatric needs.
We are in need of pediatric experienced SLP-CCC with a TN License or eligible for TN Licensure ASAP. Pediatric experience with ASD, Down Syndrome, Speech Delays, oral motor issues, and feeding therapy training preferred. A compassion for pediatrics and an ability to work with families with excellent communication skills needed.
We have full-time salary starting at $63,000 per year and prn hourly contracts starting at $50 an hour available and are flexible with hours and employment options. PTO and money for CE earned with full-time packages. CFY considered for PRN position.
Come and see the friendliest and most family friendly town in the South! Cookeville, TN is an amazing place to live, work and play!
Please email resume to: therapydirector@ developmentaldelay.net to apply or more information!
Please see brochure below: