8/10/2020:
TAASLP hosted Community of Practice Calls in connection with TN Department of Special Education.  These calls featured Joanna Bivins and Susan Usery from the TN Department of Special Education.  We are posting the call from August 7th, 2020 for those that may have missed the calls.  
Click here to listen to the call
7/27/2020: School Update:
During the ASHA Connect Live chats, the SEAL Champions have had questions posed to us regarding school re-openings and in-person speech therapy.
We have encouraged our SLP and Audiology colleagues to advocate for a safe return and to refer to their local (LEA; district; coop) and state (SEA; Department of Education; Department of Public Instruction) school re-opening guidance documents.
Every state will be different as they reflect their communities' needs and culture, and each district might be different based on their district's community needs and culture.
Advocating for your safety and service delivery needs and the needs of your students is imperative. Gathering information to address both is a place to start. ASHA's resources can provide you with information your district (LEA) and state department of education/department of public instruction (SEA) can provide you with information, your speech, language and hearing association can provide you with information and your state or local education association can provide you with information and resources.
ASHA's resources:
Consult your Lead SLP, those who oversee speech, language and hearing services in your district/coop, site administrator, special education director, and your state association.  What is/are their school re-opening guidance and/or recommendations?  Begin the conversation/dialogue to address your concerns and keep in mind to have possible solutions to address your concerns.
This will take time, starting now will help you and your students as you look toward the reopening of your school.
Here is the link to ASHA's position on reopening schools
This is ASHA's updated information from states on school re-openings
In addition, reach out to the ASHA School Services Team with any questions: schools@asha.org and always reach out to your SEAL Jamie Seek or visit website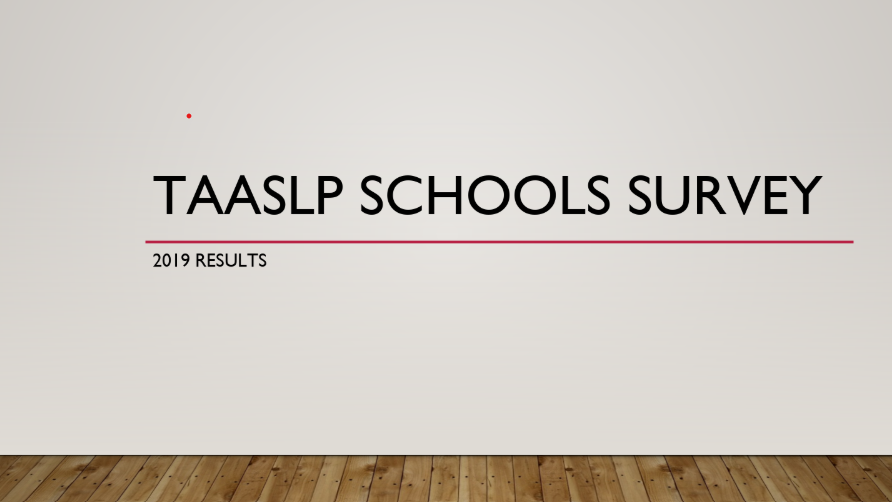 Involvement
In 2002, the State Task Force introduced new state regulations for S/L services in TN schools.
In 2005, the new Professional School Service Personnel (PSSP) licensure for school-based SLPs and audiologists was adopted by the state, recognizing audiologists as service providers within the educational setting and providing licensure to SLPs and audiologists equivalent to school psychologists.
In 2007, the State Task Force introduced a two-tier S/L service delivery model which incorporated services from SSLTs (speech therapists holding bachelor's degrees in communication disorders) under the supervision of the masters-level SLP.
In 2020, TAASLP was able to obtain HB2335/SB2284 into legislation.  It passed in the House Education Committee and is waiting approval in the Senate Education Committee.   
Resources
Licensure & Regulations
Practice Tools
If you would like to get involved with the TAASLP Schools Committee please contact Paulette Gentry or Kandysue Savage
Are we missing something? Would you like a resource added? Let us know!