Lindsey Eastland, President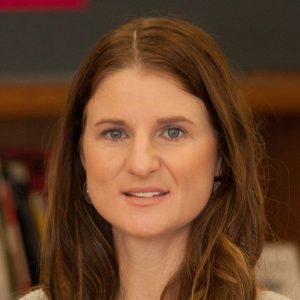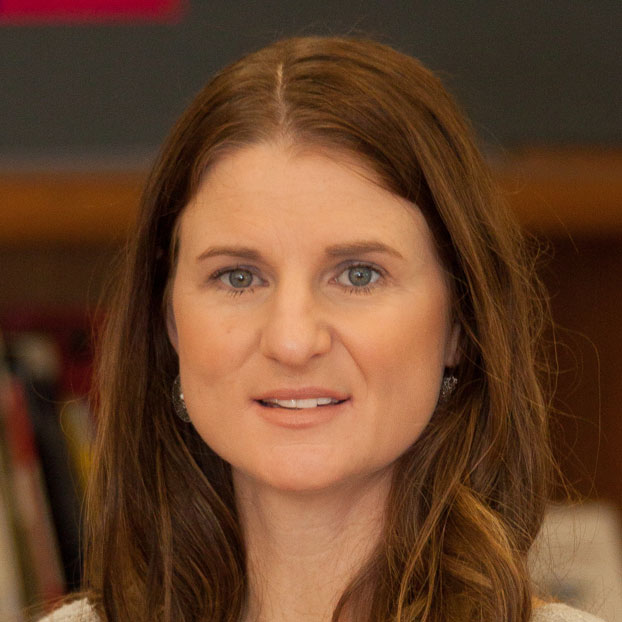 Lindsey Eastland received her Bachelor of Arts from The University of Tennessee-Knoxville in Speech Pathology in 2003 then attended Tennessee State University where she earned her Masters of Science in Speech Pathology in 2005. After graduate school, she was employed by National Healthcare Corporation where she worked with patients at the skilled nursing facility, saw pediatric patients in the outpatient clinic, and did contract services with King's Daughter School, as well as PRN work with Vanderbilt Stallworth Rehabilitation Hospital and Maury Regional Hospital.
Lindsey has been with Maury County School System since 2008, and she currently serves children with a variety of communication disorders as well as an autism classroom and a self-contained classroom at Marvin Wright Elementary School. Her specialty areas are preschool, autism, articulation impairments, and augmentative and alternative communication. She has trained in Picture Exchange Communication System (PECS), VitalStim, AAC-LAMP, SCRETS, apraxia, and literacy. Lindsey has done presentations for Tennessee Association for Assistive Technology (TAAT) and for Maury County School System. She enjoys spending time with her husband and two children, spending time outdoors, running, working out, and going to the beach.
Contact Lindsey at president@taaslp.org.
Alyssa Conger, Past President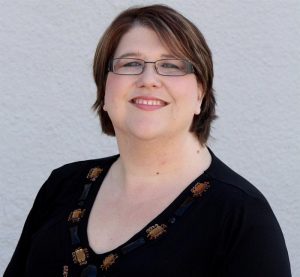 Alyssa Conger graduated in 2012 with a Master of Science in Speech and Hearing Science. While in graduate school, she worked in the schools as a Speech-Language Teacher (Speech-Language Pathology Assistant) starting in 2008. Alyssa worked in the public school system until 2014 when she began a new adventure as an independent contractor in the Upper Cumberland area of Tennessee, working with both pediatric and adult patients. In addition to seeing patients in person, she works in the exciting and growing field of teletherapy, carrying additional health licenses in California and Idaho.
With the diverse treatment delivery options, her main priority is providing quality, family-centered care for her patients, encouraging the parents to be active participants in treatment. Her goal is to bridge the gap of school-based services with private services by creating an approachable, open communication corridor between therapists for continuity of care, while protecting the privacy of the patients.  Alyssa served as TAASLP President for the 2017-2018 term.
Contact Alyssa at taaslp.pastpresident@taaslp.org
Jennifer Wilson, President Elect
Jennifer Wilson has been a Speech-Language Pathologist for over 25 years, working primarily with pediatrics in medical settings.  She received her M.A. from University of Memphis in 1993 and began gaining  experience through working for two Children's Hospital systems, owning a private practice for 12 years and  working for the past 3 1/2 years at the University of Tennessee Health Science Center as a Clinical Instructor. She specializes in the area of Pediatric Dysphagia, educating  graduates clinically and academically, and providing community education on feeding and swallowing disorders in children.  She also serves on the Admissions Board and as a Internship Coordinator with the University of Tennessee FUTURE program, a post-secondary education program for young adults with intellectual and developmental disabilities. Additionally,  she serves as a Community Ambassador with Feeding Matters, a Site Visitor for the Council of Academic Accreditation, and is on the Member Advisory Board for the ASHA Alternative Payment Models Committee.
Contact Jennifer at presidentelect@taaslp.org
Susan Amberg, Secretary-Treasurer
Susan Amberg received her Doctorate of Audiology from Vanderbilt University. She has been a Clinical Audiologist at the Vanderbilt Bill Wilkerson Center (VBWC) in Nashville, TN for 30 years, providing clinical services and graduate student supervision. Dr. Amberg is Assistant Director Cochlear Implant Program at VBWC and works primarily with the adult hearing impaired population. She has worked with cochlear implants for 27 years and has presented locally and regionally on hearing loss and cochlear implants. She has been a member of TAASLP since 1986 and has been Secretary-Treasurer of TAASLP since 2009 and of TAA since 2003.
Contact Susan at treasurer@taaslp.org.
Jamie Seek, VP Legislative Affairs
Jamie completed her M.A. in Speech-Language Pathology from The University of
Memphis in 1999, and after that, she joined the public schools in Shelby County where
she has focused much of her professional career, working with preschool through high
school aged children. Being a school-based therapist is a love of Jamie's as she finds it
provides her a chance to provide much-needed services to students who might not
otherwise have access to help for communication disorders.
In 2015, Jamie began her role as Regional Clinical Manager with The Stepping Stones
Group. As Clinical Manager, Jamie has been able to continue to practice as a school-
based SLP in Shelby County Schools as well as to support a large team of SLPs and
other special education professionals in school districts. Jamie also loves to provide
mentorship to new SLPs in the schools and frequently serves as a CF mentor. Her
professional interests include social communication issues in children, providing trauma-
informed therapy to children, and targeting transition/life skills with high school students.
In her free time, Jamie loves spending time with family, friends, and most importantly,
her dog. She loves being outside and loves to read as well.
Danielle Garland, VP Communications
Danielle Garland attended East Tennessee State University for both her undergraduate and graduate education. Danielle is currently employed at Niswonger Children's Hospital in Johnson City, Tennessee, where she works with patients in the NICU, PICU, and pediatric wards, as well as children served by the Tricities St. Jude Affiliate Clinic. She has previously worked in-home early intervention and in public school system. Danielle is also a writer for The Informed SLP.
Her clinical interests include dysphagia, improving the outcomes medically complex children, family-centered care, and pediatric brain injury. Danielle is enthusiastic about the clinician's role in improving evidence-based practice and the dissemination of research.
Contact Danielle at communications@taaslp.org
Kelley Corcoran, VP Convention
Kelley Corcoran has been working at Vanderbilt Bill Wilkerson Center since September 2016. Areas of clinical practice are diagnostic adult hearing evaluations and balance evaluations, as well as cochlear implant evaluations and programming for adults and pediatrics.   Prior to working at Vanderbilt, she worked in an audiology private practice in Anchorage, Alaska for two years. She obtained her AuD from the University of Washington in 2014. She is currently serving on the American Academy of Audiology 's Ethical Practices Committee and on the TAASLP Executive Council as VP of Convention.
Kelley's areas of interest include: adult and pediatric vestibular assessment; adult and pediatric cochlear implant programming and evaluations; and research in those areas.
Contact Kelley at convention@taaslp.org.
Jill Omer, VP Membership
Jill Omer received her Bachelor of Science in Biology from Middle Tennessee State University in 1995. She taught in the public schools until leaving to attend The University of Memphis, where she earned her Master of Arts in Speech-Language Pathology in 1999. After graduate school she began providing therapy through the Child Language Intervention Program (CLIP) at Vanderbilt University on the research team of Dr. Stephen Camarata. Over the past 19 years, she has worked in the public schools in Franklin Special School District, in private practice, and as a Speech, Language, and Autism Coordinator for the Tennessee Department of Education.  In 2016 she returned to Vanderbilt University Medical Center as Autism Research Coordinator with Dr. Mark Wallace and Dr. Tiffany Woynaroski. She now works as an Educational Consultant for the Treatment and Research Institute for Autism Spectrum Disorders (TRIAD) at Vanderbilt University Medical Center, where she provides training and support for professionals and parents working with children with disabilities. She also serves on the TRIAD Community Engagement Team and is a member of the Inclusion Network of Nashville (INN).
Jill enjoys spending time with her husband and two daughters. She loves reading, decorating, and traveling. She has previously served as Continuing Education Chair, Vice President for Membership and Vice President for Convention for TAASLP. She served on the Governor's State Rehabilitation Council, The TN Autism Summit Team, and on the State Education Agencies Communication Disabilities Council as well as co-coordinated the Partners in Education Conference while at TDOE.
Contact Jill at membership@taaslp.org.
Kathleen O'Neal, Student Representative
Kathleen O'Neal is a graduate student in the master's program for speech-language pathology at Vanderbilt University. She currently works as a research assistant in the Developmental Stuttering Lab and the Child Language and Literacy Lab. She received a Bachelor of Science in speech-language pathology and audiology with a minor in special education from Old Dominion University in Norfolk, Virginia.
Contact Kathleen at student@taaslp.org.
Rachel Barger, Member at Large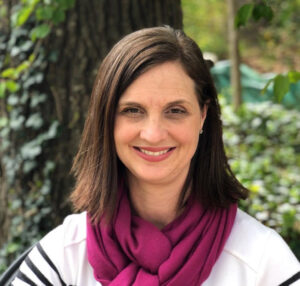 Rachel received her undergraduate degree in Communication Sciences and Disorders from North Carolina State University in 1995 and her master's degree in 1996 from Baylor University in Waco, Texas. She began her career as an SLP in private practice serving contract positions in schools, government agencies and healthcare settings. After working with a variety of populations, Rachel began to focus her work helping preschool aged children and specifically children with an early diagnosis of autism. She received her certification from The Hanen Centre in 2002 and began providing courses in early language development and early communication skills for parents and caregivers of young children. Most recently Rachel has worked as a school-based speech language pathologist in the public schools at all levels (preschool-secondary education). Her focus in the public schools has been to promote social language skills and augmentative communication using low and high-tech systems. She has training in PECS and Social Thinking Curriculum.
Outside of the therapy room, she has a personal interest in raising awareness of the role of the speech language pathologist in the educational setting as a member of the school based team. Due to her husband's career, Rachel and her family have lived in 6 states across the country. "Living in multiple states has broadened my perspective personally and professionally as well as offered countless career and volunteer opportunities within the field." Rachel resides in Lookout Mountain, TN and in her spare time she can be found gardening, walking her dogs, or cheering on her kids at a sporting event. Rachel looks forward to serving as your Member at Large and helping to represent the members of TAASLP.
John Williams, TAASLP-TAA Lobbyist
John P. Williams is an attorney with the Nashville law firm Tune, Entrekin & White, P.C. He currently represents eight health care provider organizations, including the Tennessee Academy of Physician Assistants, the Tennessee Society for Respiratory Care, the Tennessee Optometric Association, the Tennessee Podiatric Medical Association, the Tennessee Chiropractic Association, the Tennessee Association of Audiologists and Speech Language Pathologists, the Tennessee Occupational Therapy Association, and the Southern Pharmacy Cooperative. He has previously represented the American Cancer Society and the Campaign for a Healthy and Responsible Tennessee (CHART).
He has drafted and successfully lobbied to passage numerous bills in the Tennessee legislature. Among the most notable laws he helped pass are the 1999 amendments to the Tennessee Prevention of Youth Access to Tobacco Act and the 1997 law which requires insurance companies to pay for equipment, supplies, and self-management training needed by persons with diabetes. He has drafted and successfully lobbied numerous changes in the professional practice acts of his clients, including bills to allow PA's to prescribe, to allow podiatrists to treat ankle problems, to allow optometrists, podiatrists and PA's to form professional corporations with MD's and DO's, and to allow speech language pathologists to perform endoscopy procedures. In 2003 he drafted and helped pass a bill governing the leases between optometrists and retail stores that sell optical goods.
John is a graduate of Davidson College and Vanderbilt Law School. He has practiced law in Tennessee since 1972 and has been a registered lobbyist at the Tennessee legislature since 1990.
Committee Chairs
Awards and Honors:  Becky Brown
Financial Planning: Susan Amberg
TAASLP Foundation:  Beth Humphrey
Nominations & Elections:  Alyssa Conger
Public Schools: Paulette Gentry
Administrative Assistant: Kathy Rhody