TAASLP Executive Council
Alyssa Conger
President
Alyssa Conger, M.S. CCC-SLP graduated in 2012 with a Master of Science in Speech and Hearing Science. While in graduate school she worked in the schools as a Speech-Language Teacher (Speech-Language Pathology Assistant) starting in 2008. Alyssa worked in the public school system until 2014 when she began a new adventure. Currently, she works as an independent contractor in the Upper Cumberland area of Tennessee, working with both pediatric and adult patients. In addition to seeing patients in person, she works in the exciting and growing field of teletherapy, carrying additional health licenses in California and Idaho.
With the diverse treatment delivery options, her main priority is providing quality, family-centered care for her patients, encouraging the parents to be active participants in treatment. Her goal is to bridge the gap of school-based services with private services by creating an approachable, open communication corridor between therapists for continuity of care, while protecting the privacy of the patients.
Contact Alyssa Conger
Jacquelyn Youde
Past President
Jacquelyn Youde, AuD, MBA graduated with her Doctor of Audiology from the University of Texas at Dallas then joined the Vanderbilt Bill Wilkerson Center Division of Audiology for three years. She earned a Masters in Business Administration (in Healthcare Administration) from Belmont University. Currently, she works for Signature Healthcare. She was the Vice President of Communication for TAASLP from 2012-2014, the 2014 Program Chair for the National Hearing Conservation Association, and graduated from the ASHA Leadership Development Program.
Jackie works to bridge the business of healthcare with patient and provider priorities. She is passionate about creating efficient, quality-centered systems that will strengthen healthcare organizations for the long term by reducing cost and risk while facilitating growth and expansion. She wholeheartedly believes that collaboration ultimately leads to a competitive advantage, and it is this belief she brings to her work in professional organizations. She looks forward to building a collaborative network among the professionals in communications disorders in TN! Want to get involved? Join us!
Contact Jacquelyn Youde
Alison Kemph
President-Elect
Alison Kemph works as a pediatric audiologist and Associate Director of Inpatient Pediatric Audiology at the Vanderbilt Bill Wilkerson Center in Nashville, TN. Alison joined the Vanderbilt Bill Wilkerson Center team in 2012 after receiving her AuD from Vanderbilt University School of Medicine. Alison's interests include early hearing detection and intervention, electrophysiology, pediatric vestibular assessment, and clinical research. She has served on the Continuing Education Committee for the American Academy of Audiology since 2014 and as a member of the Nominations and Elections Taskforce in 2015. She joined TAASLP leadership in 2016 as VP of Legislation where she organized advocacy efforts such as the 2017 Day on the Hill in which a record number of TAASLP members attended and met with over 25 state legislators. Alison is eager for the opportunity to continue to serve her colleagues and peers as President-Elect of TAASLP.
Contact Alison Kemph
Susan Amberg
Secretary-Treasurer
The Secretary-Treasurer is responsible for the minutes of all official meetings of the Association and for the financial records of the Association. The Secretary-Treasurer is responsible for the preparation of the annual financial statement for the audit of the Association.
Susan Amberg received her Doctorate of Audiology from Vanderbilt University. She has been a Clinical Audiologist at the Vanderbilt Bill Wilkerson Center (VBWC) in Nashville, TN for 30 years, providing clinical services and graduate student supervision. Dr. Amberg is Assistant Director Cochlear Implant Program at VBWC and works primarily with the adult hearing impaired population. She has worked with cochlear implants for 27 years and has presented locally and regionally on hearing loss and cochlear implants. She has been a member of TAASLP since 1986 and has been Secretary-Treasurer of TAASLP since 2009 and of TAA since 2003.
Contact Susan Amberg
Morgan Greve
Vice President of Convention & Continuing Education
Morgan Greve, M.A., CCC-SLP graduated in 2013 with a Master of Arts in Speech and Hearing Sciences from Central Michigan University. She joined the Vanderbilt Bill Wilkerson Center in Nashville, TN as a speech pathologist at the Vanderbilt Voice Center in 2015, where she worked for 3 years. Morgan's interests include voice evaluation and treatment in the adult and pediatric populations, laryngectomy management with tracheoesophageal prostheses, and craniofacial evaluation. She has presented on voice disorders and head & neck cancer on the local and regional level.
Currently, she works as a Clinical Specialist with InHealth Technologies, providing clinical education and training in the care and management of patients who have had a total laryngectomy to speech pathologists, physicians, and students throughout the US. She joined the TAASLP EC in 2017 as the Vice President for Continuing Education & Convention and is thrilled to be continuing in this position for the second year of her term.
Contact Morgan Greve
Rachel Hughes
Vice President of Membership
Rachel Hughes, Au.D., CCC-A is a clinical audiologist at the Vanderbilt Bill Wilkerson Center in Nashville. She is a native Floridian and graduated from the University of South Florida in 2009. After completing her externship and working at a private practice for approximately two years, she began working at the Bill Wilkerson Center in 2010. Dr. Hughes specializes in pediatric diagnostic audiology, and she is the Associate Director of Pediatric Diagnostic Audiology at the Vanderbilt Children's Hospital. From 2014-2018, Dr. Hughes was a Director of the Healthy Hearing Program for Special Olympics, TN chapter. Outside of work, she enjoys spending quality time with her husband and daughter. She enjoys serving on the Executive Council and collaborating with colleagues across the state to address the pertinent issues at hand.
Contact Rachel Hughes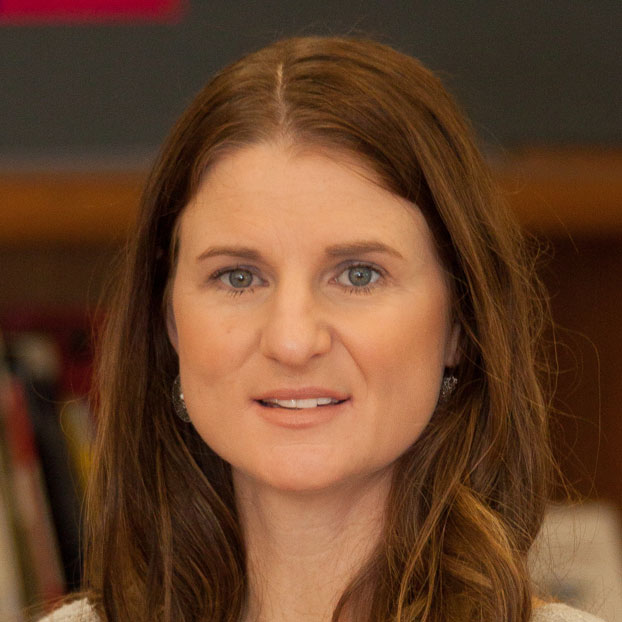 Lindsey Eastland, M.S., CCC-SLP
Vice President of Communications
Lindsey is an ASHA certified Speech-Language Pathologist. She received her Bachelor of Arts degree from The University of Tennessee-Knoxville in Speech Pathology in 2003. She attended Tennessee State University where she earned her Masters of Science degree in Speech Pathology in 2005. After graduate school she started working for National Healthcare Corporation. During her three years at NHC, she worked with patients at the skilled nursing facility and did contract services with King's Daughter School. She also worked with children birth to three years of age in the outpatient clinic at NHC. In addition to working full time at NHC, she also did PRN work at Vanderbilt Stallworth Rehabilitation Hospital and Maury Regional Hospital.
In 2008, she began working for Maury County School System. She has served children ages 3 through 12th grade. Currently she works at Marvin Wright Elementary School serving children PK-4th grade with a variety of communication disorders along with serving children in an autism classroom and a self-contained classroom. Her specialty areas are preschool, autism, articulation impairments, and augmentative and alternative communication. She is trained in Picture Exchange Communication System (PECS), VitalStim, AAC-LAMP, and she has continuing education in SCRETS Model, apraxia, and literacy. She has done presentations for Tennessee Association for Assistive Technology (TAAT) and for Maury County School System. She enjoys spending time with her husband and two children. She loves spending time outdoors, running, working out, and the beach.
Contact Lindsey Eastland, M.S., CCC-SLP
Brittany Day, AuD, CCC-A
Vice President of Legislative Affairs
Brittany Day, AuD, CCC-A completed her AuD at Missouri State University in 2010 and joined the Pediatric Audiology team at Vanderbilt Bill Wilkerson Center in 2014 after working as a Pediatric Audiologist out-of-state. Her clinical specialties include pediatric diagnostics, electrophysiologic testing, and early hearing detection and intervention. She currently serves on the AAA State Relations Committee and is a Clinical Director for the Tennessee Special Olympics Healthy Hearing program. She joined TAASLP leadership in 2018 as VP of Legislation. Brittany enjoys collaborating with family members and other professional team members to obtain the best outcomes for her patients. Outside of work, Brittany's triplet children keep her and her husband busy.
Contact Brittany Day, AuD, CCC-A
Becky Brown, M.S., CCC-SLP
Member at Large
Becky Brown, M.S., CCC/SLP graduated from Murray State University in 2004 with her Master of Science degree in Communication Disorders. Immediately following graduation, Becky began working for National Healthcare Corporation. It was here that Becky worked with adults who were post CVA, TBI, dementia, dysphagia, and dysarthria, as well as children with speech and language deficits. She was also contracted to King's Daughter's School and The Center for Autism. In 2006, Becky began working for The Speech, Language and Learning Center, a pediatric private practice, which is owned by past TAASLP President, Terri Philpot Flynn. At The Speech, Language and Learning Center in Columbia, Becky is the lead diagnostician in Autism Spectrum Disorders and pediatric aversions and dysphagia. Becky was promoted to Co-Director of The Speech, Language and Learning Center in 2015. She has also worked in a variety of settings which include hospital, nursing home, school system, home health, and early intervention. She is licensed by the Tennessee Board of Communication Disorders and holds a Certificate of Clinical Competence from the American Speech-Language and Hearing Association (ASHA). In 2016, Becky was presented the Award for Continuing Education (ACE) by the Continuing Education Board (CEB) in recognition of continued professional study. She is trained in the SOS Approach™ To Feeding: Picky Eaters vs. Problem Feeders®, Autism-Certified ADOS-2® Diagnostician, Picture Exchange Communication System™ (PECS), Orofacial Myology, VitalStim™,  AAC-LAMP® Training, and Interactive Metronome®.
Contact Becky Brown, M.S., CCC-SLP
Kathleen O'Neal
Student Representative
Kathleen O'Neal is a graduate student in the master's program for speech-language pathology at Vanderbilt University. She currently works as a research assistant in the Developmental Stuttering Lab and the Child Language and Literacy Lab. She received a Bachelor of Science in speech-language pathology and audiology with a minor in special education from Old Dominion University in Norfolk, Virginia.
Contact Kathleen O'Neal
John Williams
TAASLP-TAA Lobbyist
John P. Williams is an attorney with the Nashville law firm Tune, Entrekin & White, P.C. He currently represents eight health care provider organizations, including the Tennessee Academy of Physician Assistants, the Tennessee Society for Respiratory Care, the Tennessee Optometric Association, the Tennessee Podiatric Medical Association, the Tennessee Chiropractic Association, the Tennessee Association of Audiologists and Speech Language Pathologists, the Tennessee Occupational Therapy Association, and the Southern Pharmacy Cooperative. For four years he also represented the American Cancer Society and the Campaign for a Healthy and Responsible Tennessee (CHART).
He has drafted and successfully lobbied to passage numerous bills in the Tennessee legislature. Among the most notable laws he helped pass are the 1999 amendments to the Tennessee Prevention of Youth Access to Tobacco Act and the 1997 law which requires insurance companies to pay for equipment, supplies, and self-management training needed by persons with diabetes. He has drafted and successfully lobbied numerous changes in the professional practice acts of his clients, including bills to allow PA's to prescribe, to allow podiatrists to treat ankle problems, to allow optometrists, podiatrists and PA's to form professional corporations with MD's and DO's, and to allow speech language pathologists to perform endoscopy procedures. In 2003 he drafted and helped pass a bill governing the leases between optometrists and retail stores that sell optical goods.
John is a graduate of Davidson College and Vanderbilt Law School. He has practiced law in Tennessee since 1972 and has been a registered lobbyist at the Tennessee legislature since 1990.
Committee Chairs